The Department of Planned Giving and Trust Services has the unique mission in the Seventh-day Adventist Church; we provide useful financial, estate, and gift planning information—with special sensitivity to our faith.  

The Planned Giving and Trust Services department assists members and friends of the church by connecting them with attorney's and other professionals specializing in the creation of trusts, wills, gift annuities, and other estate planning vehicles. 
 
Many are discovering the peace, protection and satisfaction of having a well thought out and executed estate plan. It's been said that "estate planning is the capstone of stewardship". How you manage and distribute the assets God entrusts to you is a personal and spiritual matter executed out of love for God. The godly steward glorifies God by using these blessings to provide for personal needs, the needs of others, and the advancement of God's redemptive work.
We welcome the opportunity to assist you in getting this final piece of your financial stewardship responsibilities in place.  
A fourth-generation Adventist and Michigander by birth, Joel Nephew began denominational work in 1988 as a Literature Evangelist. He started pastoring in the New York Conference in 1992, where he was later ordained to the gospel ministry. He and his wife Corina have two adult sons, Justin and Alex, and one daughter-in-law, Rachel, Justin's wife. In his leisure time Joel enjoys cutting wood, beekeeping and short-term building projects; but his passion is for enlarging the kingdom of God. 
Gene Hall was born in Owosso, Michigan and is married to Ciliciana. Together they have three children and eight grand-children. Gene began working full time as a Literature Evangelist in June, 1976 and continued in that field for 21 years. In February 1996 he was called to pastoral ministry in Indiana. Then in May, 2000, he came back to Michigan and served the Jackson/Bunkerhill churches for nine years and the Holland Church for five years, before joining the Trust Services department at the Michigan Conference.  
Ramona Hickman serves as the Assistant Director for Association Properties & Assistant Director of Planned Giving & Trust Services. She worked for Genesee Merchants Bank in Flint, MI (now JP Morgan chase) in both Trust Services and Human Resources serving them for 22 years. She served as Secretary/Treasurer for Adelphian Jr. Academy for one year before moving to Lansing. Her previous work experience prepared her for her current position at the Michigan Conference. She enjoys meeting with our members and assisting them with their estate planning needs. She is married to Brook and has been in the Trust Services Department since 2008.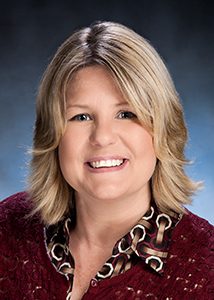 Kassandra McFarland, Secretary
Kasey McFarland is the secretary and a soon-to-be certified Trust Officer in the Planned Giving and Trust Services department. She worked in Marketing and Advertising at Mortgage Resource Plus in Birmingham, MI for 6 years before joining the Michigan Conference in 2008 in the Women's Ministries Department. Kasey enjoys spending time with her husband Bill, sons Jake and Kaleb, and family and friends. She enjoys being outdoors, studying God's Word, reading, writing, speaking and teaching and anything creative. She truly loves serving Jesus and others wherever God leads.